It's a Fermata Friday and I'm sharing this blog post because we all know that the Spring Squiggles are coming!
How do you create a RESPECTFUL classroom?
Over the years teaching, I've tried many different things like charts and reward parties to motivate students to be "good" or "respectful", follow rules, participate and keep the peace, in my classroom. I've found that the key to a RESPECTFUL classroom is to model respectful behavior. Is it hard to be respectful all day long no matter how you feel? Is it possible to be respectful when a student is "out of control?"
I have to say that I've learned a lot about the technique of respectfulness from observing other teachers. I also ask them questions like; "tell me what you were thinking when you said..this, and how did the student respond when you said ...that?" Or, "how do you deal with ?"
It's important for the Music teacher to ask the classroom teacher about their classroom management policy. Since the students only come for a short time each week, it helps to get a perspective on what the students are used to in their home classroom. I think though, that most importantly, we teachers need to establish some basic attitudes and procedures that will help create an atmosphere of RESPECT. I just completed a classroom management product that I'm really excited about. It's using a thumbs up silent response system.
I call it "TOP OF THE WORLD"
but you can edit it to fill in your own phrases if you want to. It's 1/2 price this weekend.
I also made a quick video of myself demonstrating one classroom management attention getter and a game:

Get to know you games build classroom community. Sing play creatively https:// www.teacherspayteachers.com / store / sing-play-creatively
Posted by SING PLAY Creatively on Thursday, August 13, 2015
Here are my 4 TIPS:
GREET YOUR STUDENTS
Make eye contact and welcome them to your room.
PLAY WITH YOUR STUDENTS
They will love you if you sing, dance and act silly with them.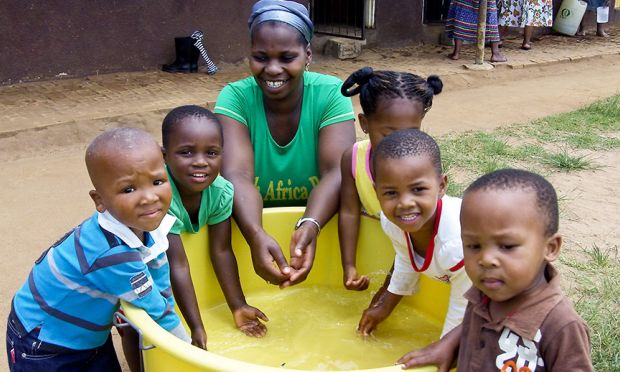 LISTEN TO YOUR STUDENTS
That might mean-listening to them make music, singing, playing, practicing, pretending...
PRAISE YOUR STUDENTS
Even if they get it wrong-I praise them for listening, trying, doing their best and being a team player.
Many of the traditional things I do in my classroom center on these 4 Principles of Classroom Management. Are there more things you can do? Of course, but I like to keep it simple and focus on the most important things.
In my classroom I build classroom community through songs, games-chants and Themes. This year I'm using the theme "MAKING FRIENDS AROUND THE WORLD THROUGH MUSIC". Here's my bundle that includes all my Back to School Songs-games and chants and the DECOR for this theme.
MEGA-BUNDLE OF SONGS GAMES CHANTS AND DECOR
I also implement a Character Education song each month. The students respond well to this song because they've heard all about RESPECT. Here's my
RESPECT
song.
LISTENING-I do many activities where students are singing, playing and performing their skills.
LET'S PLANT A GARDEN GAME SONG
PRAISING-I like to give out certificates after concerts and at the end of the year to special students.
MUSIC AWARDS
Most of all, find your groove-don't overdo it and be sincere. The kids will know it!